Whiskey or whisky, depending on where you're from, is a type of distilled alcoholic beverage made from various fermented grains. The word literally means "Water of Life" and is considered to be one of the best spirits in the world. Distilleries typically age it in casks or wooden barrels, which give the drink its distinct flavors. 
Filipinos have slowly begun to appreciate the darker spirits such as Whiskey, which has caused the beverage to gain a better reputation in the Philippine market. The drink is no longer a foreign concept but has instead become a staple in Filipinos' celebrations such as intimate events, gatherings, and festivals. 
World-class whiskey recently made its way to Manila via Whiskey Live 2017, one of the biggest whiskey tasting celebrations in the world. It was held on October 20 and 21 at Shangri-La, The Fort, and showcased a wide array of what whiskey has to offer. For a newbie, this can be intimidating, but what better way to learn about the awesome drink than to taste it? 
Here's a photo essay of our recommendations for best Whisky by Region/Country…
Few Whiskey Facts
• "Whiskey" and "Whisky" are both correct–the inclusion of "e" depends on the country it originated from. Scotch doesn't have an "e", while Irish Whiskey does. 
• A dram of whiskey is also synonymous with a drink of whisky.
• Single in single malt means the spirit comes from one distillery, while blended means multiple. 
• There are typically 4 grains that are used to make whisky: malt (barley), rye, corn, and wheat.
• You can drink your whiskey as neat, on the rocks, with a splash of water to open up the flavor, and as a cocktail. 
• Bourbon is exclusive to American Whiskey. Scotch is only from Scotland. 
• The Irish distill their whiskey three times. 
• Nosing means sampling the drink's aroma, which is part of the tasting experience. 
Taiwanese Whisky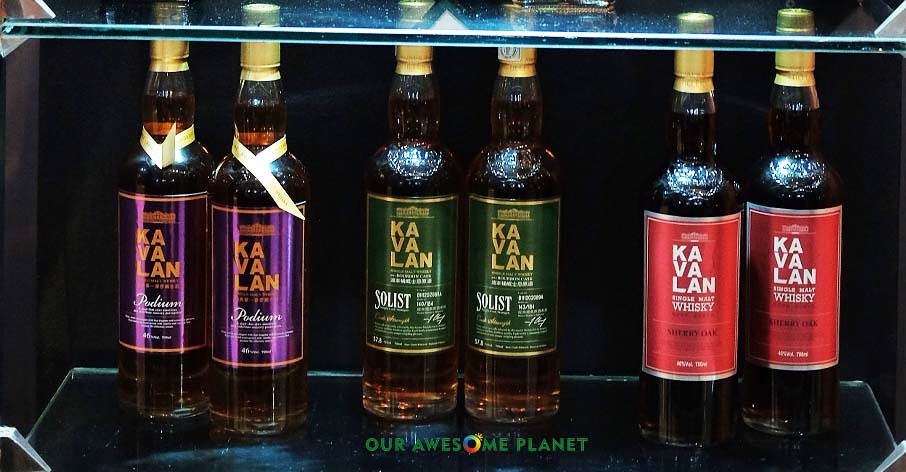 Taiwan is not only known for its amazing local food but also for its award-winning single malt. King Car distillery, the first and only distillery in Taiwan, only started producing whiskey in 2008 and has since been awarded many prestigious titles. 
It is currently the only whisky representing the country.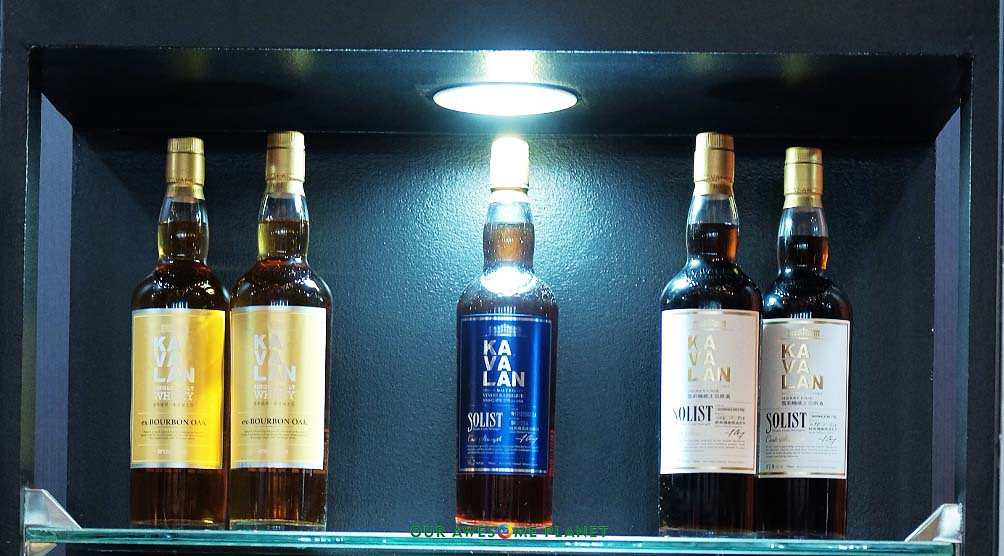 Kavalan's Solist Vinho Barrique was named the "World's Best Single Malt Whisky" by the World Whiskies Awards–an equivalent of the Academy Awards–and has since gained the reputation as one of the spirits to look out for. Its alcohol percentage is %57.1.
Personally, my favorite among everything I tasted is the Kavalan Solist Barrique. It's smooth, with chocolate and cinnamon notes that are so well-integrated and surprisingly light.
However, a first-time drinker may be surprised by the price tag because most sell it for about P12,000/bottle! Best to start first with the other Kavalan series, like the Sherry Oak, which is also of utmost quality–rich flavors, light, and smooth.
Japanese Whisky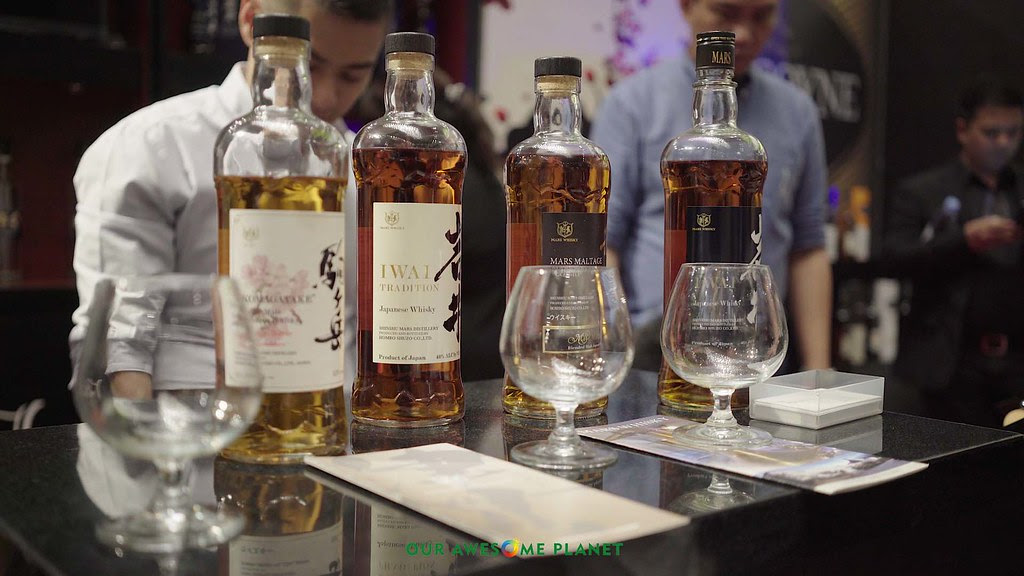 Japanese whiskey has earned its much-deserved positive reputation because of its superior quality. It's modeled from Scot's single-malt and developed with sophistication and rigorous innovation.
Any fan of Japanese whiskey would instantly tell you to go for the two leading brands: Nikka and Suntory. Rightfully so, but Mars Iwai Whisky, one of the newer Japanese whiskeys, is also one to watch out for. This whiskey is inspired by America because it consists of mostly corn and light malt aged in bourbon barrels.
We tasted it neat, and then in old fashioned cocktail form, which is, for me, better than the neat one. It is sweet, with fruity flavors and hints of vanilla, and an ABV of %40. This whiskey isn't intimidating at all as it is very light. Price is about P3,000/bottle.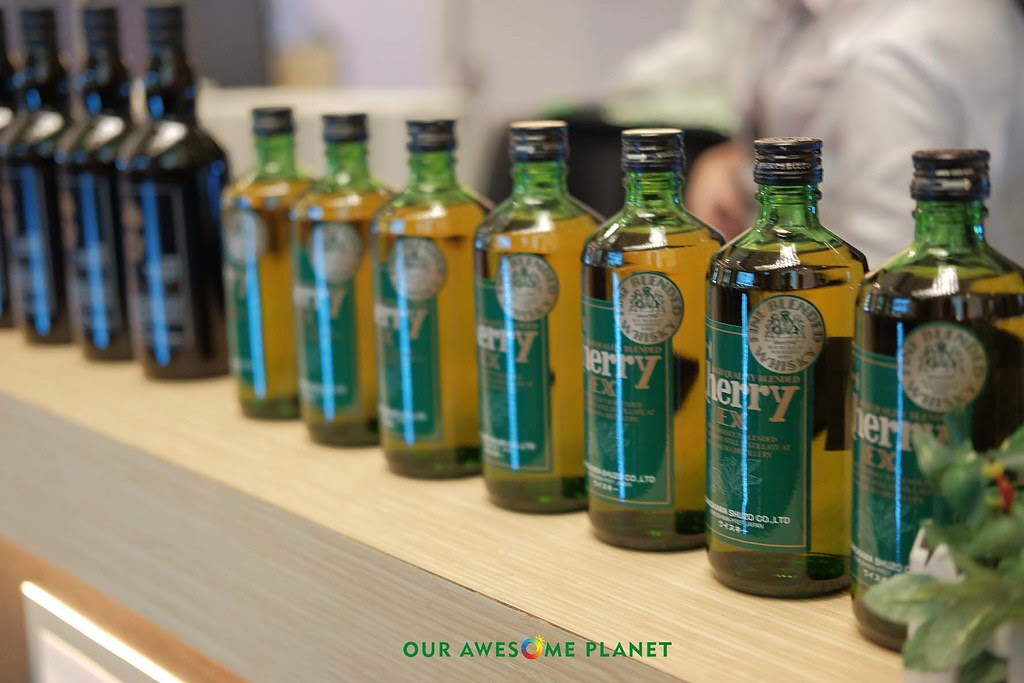 We also loved this Cherry Ex Japanese Blended Whisky with an ABV of %40. It's fruity and very mild on the palate. It's light and also best served in a cocktail.
Irish Whiskey
Irish Whiskey is one of the most popular variants of whiskey in the world. I found drinking Irish whiskey enjoyable because of its distinct flavor profile.
It is sweet, fruity, and light and ideal for cocktails–the Irish even include it in their coffee!
Teeling Single Malt Whiskey is light gold in color with honey, dark chocolate, and oak in its flavor profile. It was definitely a richer and darker flavor compared to the prior ones I tasted, but still had a nice balance, not to mention the sweet aroma.
We recommend this whiskey for those who want a fuller taste, with a touch of smoke and black pepper. It has that spice to it but finishes a bit sweet and dry. ABV is %46 and is priced around P4,000/bottle.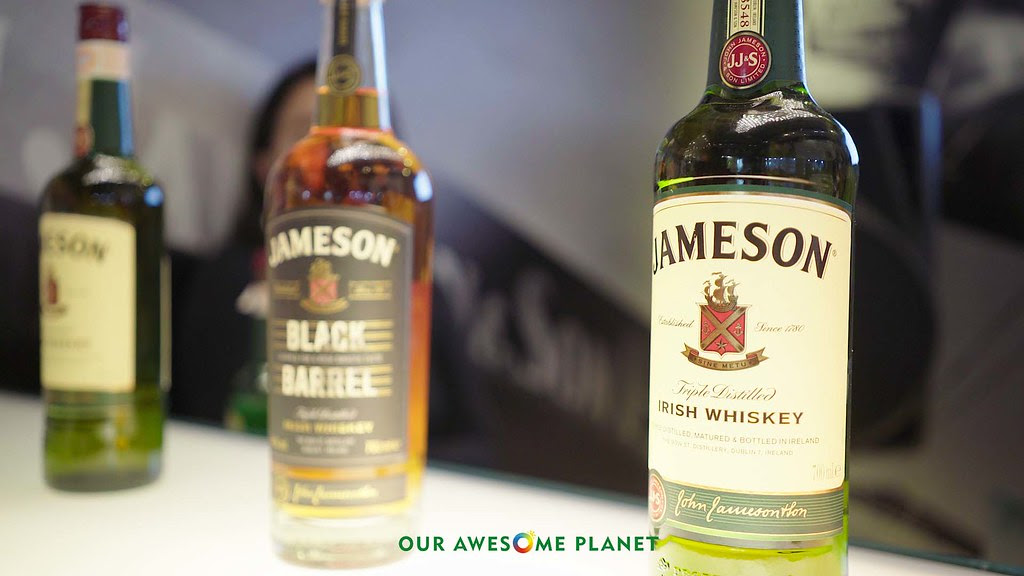 Jameson blended whiskey is the tried and tested brand that has catapulted Irish Whiskey to its worldwide status. It is one of the biggest Irish whiskeys in the world and also one of the most beloved ones. It is also the best-selling–no wonder why even Filipinos love it! The good thing about this brand is that they are "triple distilled", which means its impurities are thoroughly removed resulting in a cleaner and lighter taste.
ABV is at %40 and tastes more of vanilla and citrus. The finish has a hint of caramel and is stronger and richer than most. However, it still is easy to drink and smoother on the palate. A bottle of Jameson in Manila costs about P1,500.
American Bourbon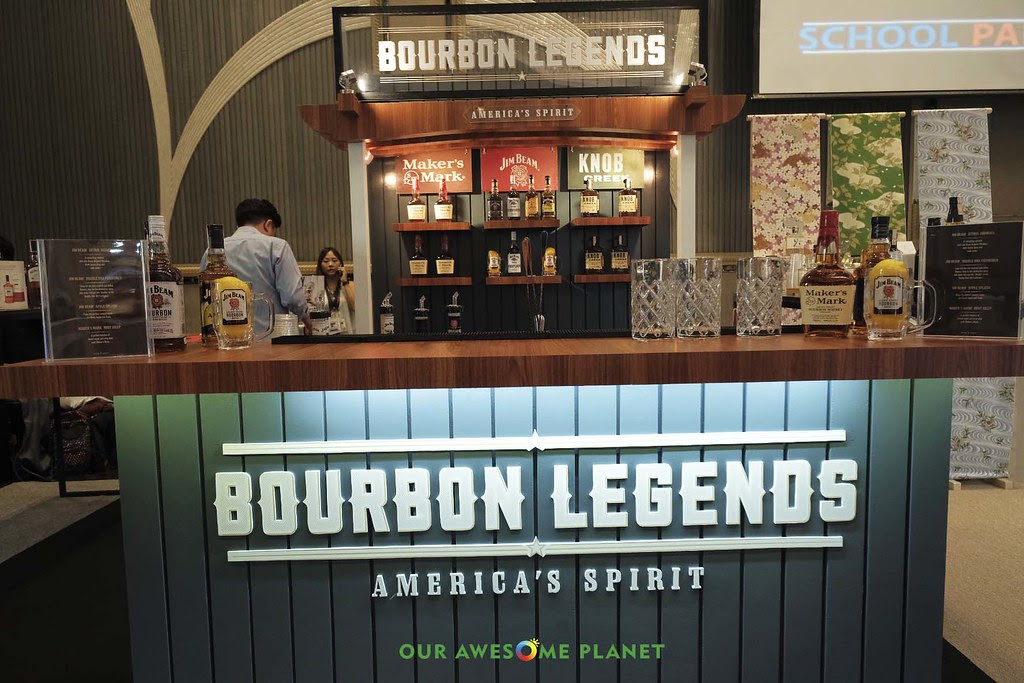 American Whiskey is more approachable as opposed to its counterparts. It's not as smoky and generally sweeter and light. For the most part, it is also less expensive, so it's no wonder why so many people opt to buy this at bars and restaurants when they want a few drinks. Jack Daniels, anyone? 
Scottish Whisky
Scotland has an amazing array of whiskeys primarily because they are the leading producer of single malt whiskey in the world. Currently, they have over 80 distilleries in operation, which makes it not only an industry but also a huge part of their lifestyle and culture. One can find the distilleries spread across regions, such as Speyside, Highlands, Lowlands, The Islands and Islay, and Campbeltown.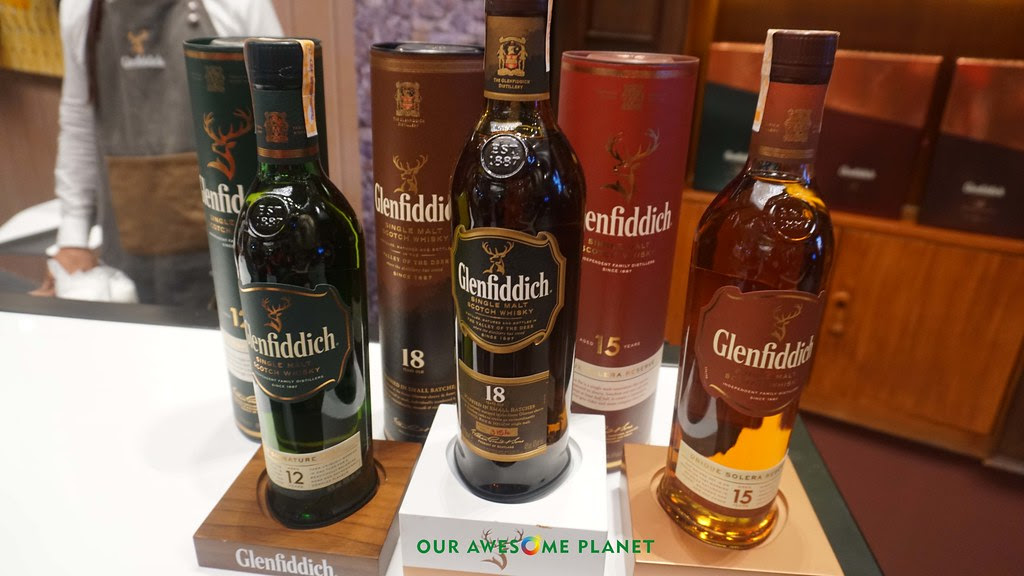 Glenfiddich, which means Valley of the Deer and explains the stag logo, is the world's best-selling single-malt whisky and also the most awarded. It has an ABV of %40. Here are 3 of the best Glenfiddich variants:
Glenfiddich 12
This single-malt whiskey has that sweet and fruity essence, with a complex flavor profile of pear, butterscotch, and subtle oak. It is mellow and smooth and my personal favorite among the three.
Glenfiddich 15
This has a more vanilla scent and taste to it, with traces of fruit and honey. It is darker and more intense when it reaches your palate. It is silky smooth but leaves a spicy, cinnamon flavor in your mouth.
Glenfiddich 18
This has the most full-bodied taste out of the three, probably because it's been aged longer than most. Its complex flavor profile consists of ginger, vanilla, dried fruits, and spices. It's like eating fruitcake but in liquid form! It's intensely rich and probably best served with a drop (or two) of water or with ice.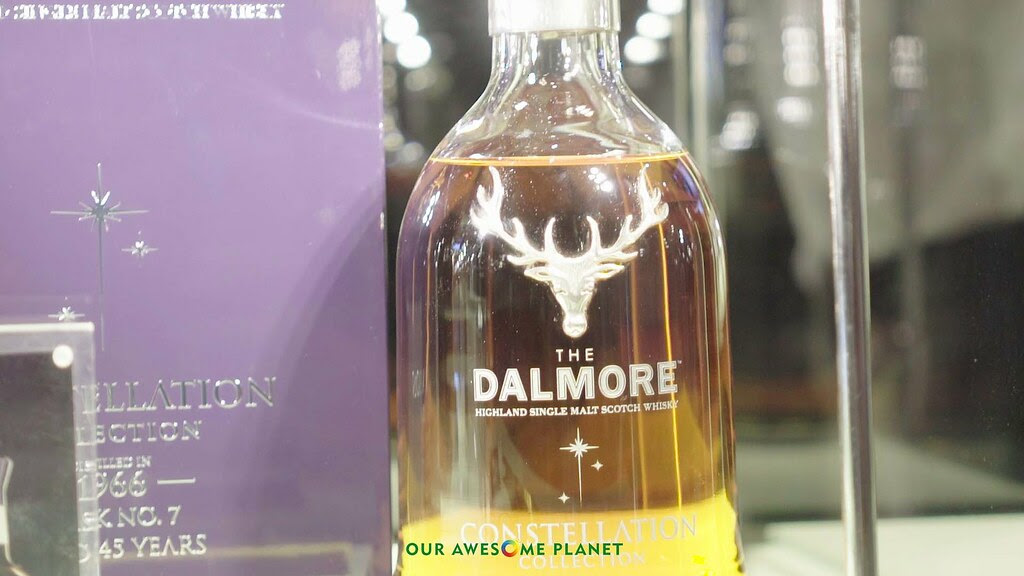 The Dalmore can be intimidating when you see its price-range, which immediately brings you to the question of how it will taste or whether you can even drink it. The Dalmore 12 is their version of Glenfiddich 12, which means it is reasonable, drinkable, and the flavor profile can catch the attention of even first-time drinkers. I especially love it because it is non-smoky, deep, and sweet, with a bit of spiciness to it. I'd recommend drinking it with a splash of water just to open it up and not be super intense or rich.
This is also the more cost-efficient choice as opposed to Dalmore's other offerings. It's around P3,000/bottle and has an ABV of %40.
Tamdhu 10 is one of the best whiskeys I've tasted. It is also relatively more expensive than most. It smells of vanilla and almonds and tastes like sweet fruit with a deep richness to it. It's very smooth and well-balanced despite its complex profile. It has an ABV of %43 and a bottle costs around P3,000. 
Final Thoughts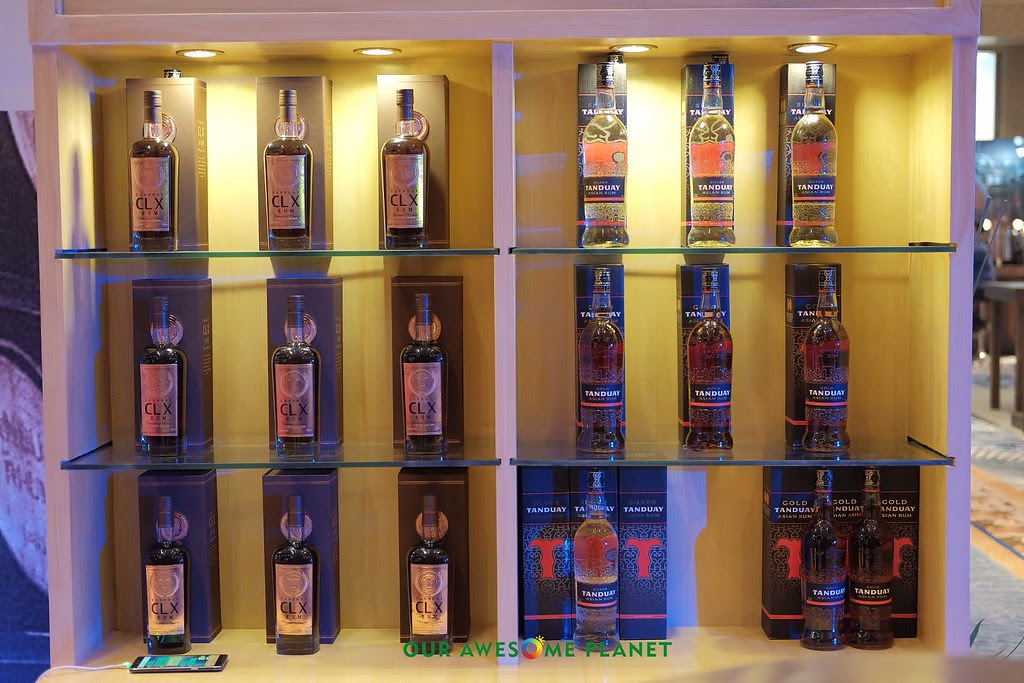 I know that whisk(e)y is a spirit that seems imposing and intimidating at the same time. The wide array of bottles from all over the world can prove to be overwhelming, especially for the first-time drinker. It is honestly more expensive and there are terms, smells, and flavors that don't make sense unless you are a certified whiskey aficionado.
However, the growing interest in this dark spirit has caused a ripple effect in the beverage industry, prompting them to start educating people about the wonders of the drink. Whisky Live is one of those outlets that allow people to choose whether or not the spirit is for them; after all, taste is subjective, and that stands true even with whiskey.
I personally love the subtle impact of Kavalan Taiwanese Whiskey and the unintimidating nature of Glenfiddich. I can see myself drinking these neat or on the rocks, in the company of close friends, and enjoying the experience it brings. For bigger parties, Don Papa Rum and the all-around Jack Daniels are also great to have for cocktails and complimentary drinks.
The trick is to enjoy whiskey whichever way you want it served–neat, on the rocks, with a splash of water, or in cocktail form. Ultimately, your goal is to find out what you want and enjoy it according to your personal taste and preference. Whether it's Scotch, Irish, Taiwanese, Bourbon, or Japanese, there will always be one that will be perfect for you. 
Live an Awesome Life,
PATTI of TEAM OUR AWESOME PLANET
Disclosure: We were media guests of the Whisky Live event. I wrote this article with my biases, opinions, and insights. 
P.S. Currently, the Philippines isn't the strongest contender for whiskey; however, we can certainly qualify in the rum category. 
Don Papa Rum works in collaboration with Ginebra San Miguel to be able to curate their molasses-based spirit. It tastes sweet with fruity and vanilla notes making it perfect for cocktails.
This is the perfect spirit when you want to have a refreshing cocktail drink that isn't too overpowering or intense.